InsightRCM
About Us
Insight RCM (a division of Insight Practice Partners Medical Group) combines an industry proven EMR with revenue driven templates, certified coding, billing, collections, and practice management guidance to create a single install, stand alone system that can bring existing practices or new start-up clinics to full revenue potential in a minimum of time and with very manageable initial resource requirements. Combined with transparent reporting through custom financial & analytical dashboards, claim scrubbing, and electronic billing assure an ROI that can be measured.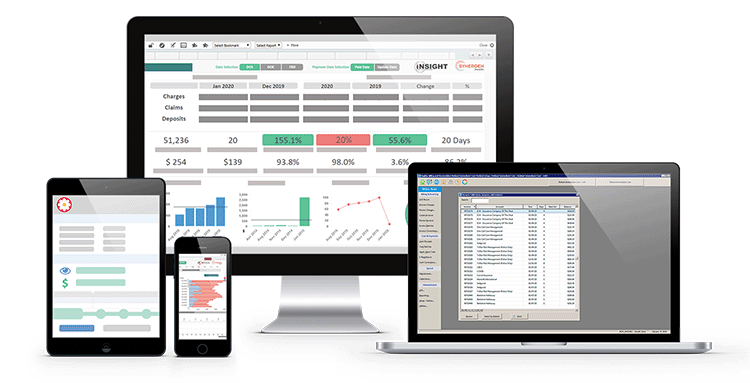 TESTIMONIALS
What Our Clients Are Saying
Sunrise Healthcare Centers is associated with Insight Practice Partners since 2012 for their RCM. This has been a very smooth and productive experience.IPP has excellent leaders and a very dedicated, efficient, helpful, and professional crew.

They have gone above and beyond to give us the right guidance and direction to manage our revenues at all times.They are always on top of the ever changing scenario of Medical Billing and Insurance Company regulations.

We could not have a better partner who is as vested in our company as weare. They always have our backs! Thank you IPP!
Insight Practice Partners has delivered on their promise. They have provided our company efficient, accurate billing and most importantly have improved our cash flow.

Their accessibility and responsiveness has been excellent and what keeps our relationship strong. They are an honest billing company that you can trust.
I own an urgent care in Florida and we have been using Insight Practice Partners for our RCM for over 6 years now. I have been very impressed with their team.

They have expertise in billing, coding, and collections and work hard to get your payments on time.Gene Howell and Michelle McGee are brilliant and responsive leaders in the field.

I would highly recommend Insight Practice Partners for anyone looking for a top notch RCM team!